This week's nominee for Sunken Place Saturday is Omarosa. Sigh…just her name alone is enough to make us roll our eyes. Ever since she first stepped on the scene as a cast member on the first season of the Apprentice, she has been an attention-seeking opportunist. However, ever since she threw herself into Trump's halo of conciliatory Negroes, she has firmly ensconced herself in the Sunken Place. Her support of this wretched administration and its orange overlord have been disgusting to watch. She parlayed said support into a White House staffer position in which she does what exactly? Is she in charge of teaching the Caucasian White House Staffers the electric slide? Does she provide the seasoning for White House potluck events? Perhaps she's just there to convince Trump that one day, everyone will "bow down" to him as their massa/lord and savior/Supreme Leader?
During a disastrous appearance at the National Association of Black Journalists conference earlier this summer, she seemed unbothered by the administration's support for police brutality. The NABJ was having NONE OF IT. There two things I swear fo God, you cannot do in a room full of black people. One of them is clapping on one and three.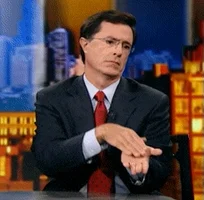 The other one is look like you are defending police brutality. What was a dumpster fire of an appearance promptly had gasoline thrown on it after that.
Maybe if she retreated back to friendlier territory at the White House, things would go better for her? No go. She had worn out her welcome with Massa's overseer, John Kelly. Her access to Trump has been severely restricted, and word on the street is, that she ain't long for this job. While it seems to be true that the White Pride Piper himself still likes her, don't get it twisted. She ain't kin to him. Her name isn't Ivanka or Jared, therefore her black ass is expendable. The funny thing is, that when she's eventually fired, she will have no problem complaining about racism on the job then (as she's done in the past when working for Donald Trump.) The racism and white supremacy of the Trump administration are okay so long as she can be on the payroll. For that, Omarosa needs to have an eternity of seats in the Sunken Place.